Welcome Drink Service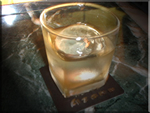 Asahi SuperDry draft beer
 six kinds of cocktail
 three kinds of whiskey
 plum wine
 ginger ale
 orange juice
 mineral water
 coffee and tea
 (cold and hot),
we offer high quality drinks
and clean natural water and ice.


Point Service
After becoming a member, you can get points for every visit.
One point will be added for every use of 100yen
Starting from 1,000 points, you can exchange points for prizes.
※The more points you collect, the better the exchange value of those points !!
 Prizes include:-  
Brand-name goods  
A pair of tickets     
for a Tokyo Bay cruise.


Room Information
Project screen with 80-100 inches
   (In special rooms)
All rooms
32-54 inches big screen 3D TV
Blue-ray player
Handy massager
LAN & HDMI terminal
On-line karaoke
Steam sauna
Blower bath are installed in all rooms
Microbubble barh is installed
in Room 101,203,301,302,401,402,501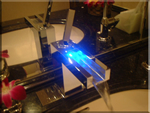 イタリア製洗面台
        Room301,401
Bathrobe
Microwave oven
Design restroom
All rooms are fully equipped with alkali ion air cleaner
Underwear room service
Refrigerator for carry-ins
Electric kettle
Hair curler
Hair dryer   
Foods and drinks
Foods
Various light meals、 Dessert
Drinks
 Popular brands of...
Beer、Other alcoholic beverages & Soft drinks
Delivery service
  Sushi   Pizza   Paella